South Point Car & Truck Show – CLUB EVENT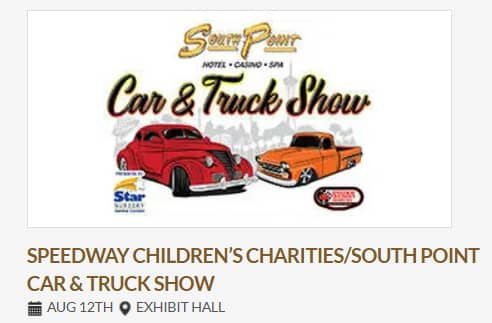 Registration is now open for the South Point Car & Truck Show!
LOCATION: South Point Hotel and Casino Car & Truck Show will be located Inside the South Point Exhibit Hall, entrance off Silverado Ranch
LOAD IN: Friday, August 11th or Saturday, August 12th
SHOW TIMES: Saturday, August 12 from 9 a.m. to 4 p.m.
If you are interested in participating in this show, we recommend you sign up right away as there are limited spaces. It's a great show – indoors and free to the public to attend. Registration link is below – please enter our club's name in your registration. If you would like to book a room, please see show flyer below with group discount code.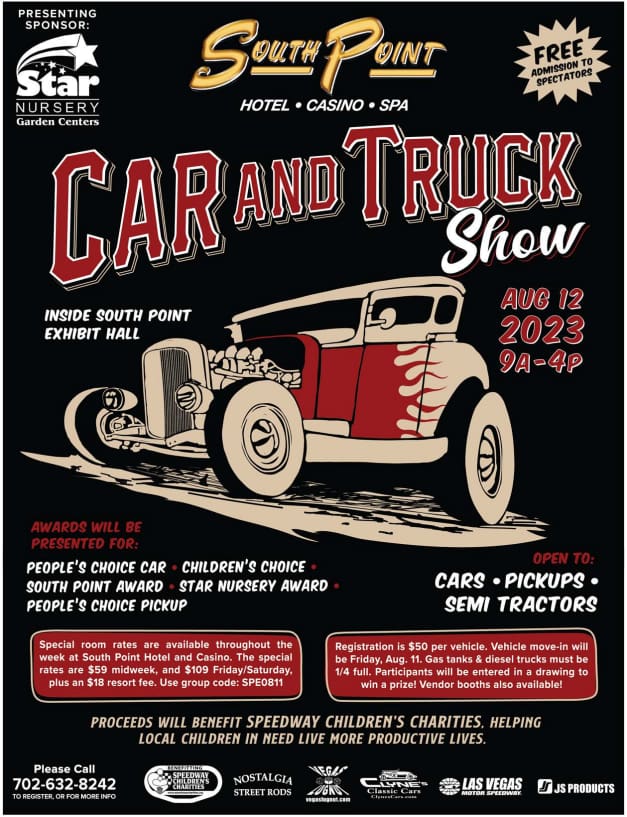 Related Events