Caffeine & Chrome Trunk or Treat! – CLUB EVENT
October 28, 2023 @ 8:30 AM

-

October 26, 2024 @ 2:00 PM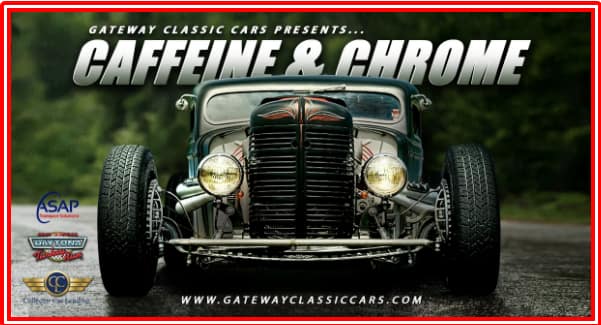 Join club members for Gateway Classics Caffeine & Chrome Trunk or Treat!
EVENT TIME: 9am to 2pm    LOAD IN TIME: 8:30am                                                                                                  ​
LOCATION: 6580 Lindell Road, Suite 300
ADMISSION: Complimentary
Participants will receive coffee, donuts, and a swag bag!
Our club is one of the featured clubs for the October 28th event. The club will receive a $10 donation from Gateway Classics per each mustang – noting we need a minimum of 10 cars participating to be eligible for the donation.
Stay tuned for more details and an option to RSVP!